Plantation Shutters: Their Pros and Cons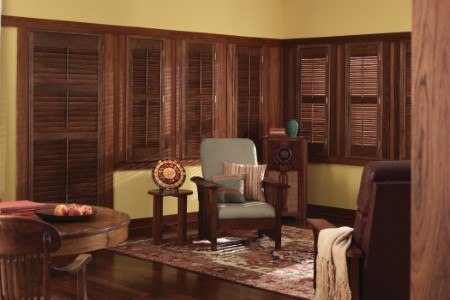 As you look into getting new window coverings for your Houston area home, you may consider plantation shutters as a viable option. While plantation shutters are certainly an all-around excellent choice for any home, they do have their drawbacks as well as draws.
To know whether plantation shutters are right for your Houston home, you need to know what their major pros and cons are. Don't worry, though: You can learn what those are in mere minutes by simply reading through this quick guide!
Cons
HIGHER PRICE POINT
As any homeowner is fully aware, owning a home is no low-cost endeavor. So, as a homeowner, you surely strive to pinch your pennies and find the most low-cost options for anything and everything. This money-conscious attitude may turn you off of plantation shutters, as they tend to come at a noticeably higher price point than other window covering options.
BAD FOR TILT-IN WINDOWS
Tilt-in windows add a stunning, eye-catching look to any home. Unfortunately, their design makes it quite difficult to use with plantation shutters - at least not without some (arguably unsightly) alterations to your shutters' installation. If your home contains tilt-in windows, you may find plantation shutters to be an undesirable window covering option.
INHIBITED FURNITURE PLACEMENT OPTIONS
While tilt-in windows may not be a part of every home, one thing surely is: furniture. Like anyone, you're surely picky about your furniture placement, as space and taste dictate specific placements of pieces. Unfortunately, their design causes plantation shutters to inhibit your furniture placement functionality, so they may not be a great option for the design-conscious among you.
Pros
A MORE BEAUTIFUL HOME
You'll spend the great majority of your time right in your Houston area home. So, you should strive to make it as aesthetically pleasing as you can. For that purpose, you'll find plantation shutters to be a great window covering option. Available in a variety of stunning designs and even colors, plantation shutters will fully bring out your home's beauty.
DURABILITY AND LONGEVITY
Of course, appearances shouldn't be all you look for in your window coverings. After all, this installation can be quite costly - not to mention quite necessary. This means you should look for something that will give you many years of use. Luckily for you, that's another area in which plantation shutters excel thanks to their excellent durability.
INCREASED PROPERTY VALUE
At some point down the line, you may decide that it's time to put your home on the market. Should that time come, one quality you'll want in your home is resale value - and plenty of it! In your endeavor to increase your home's resale value, you should look to plantation shutters, as their above-mentioned qualities help to bolster your home's value.
Overall Verdict
Overall, we'd say that plantation shutters' pros way outweigh their cons, and they can prove to be a worthy and stunning addition to any home. If plantation shutters sound right for you, then give Texas Shutter Company a call today. Our experienced shutter company can provide high-quality products for your home in as little time as possible!