The Best Window Blinds, Shades & Shutter Company in Magnolia, TX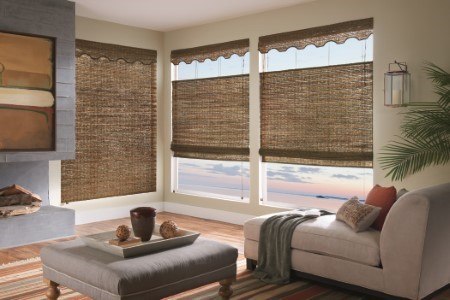 Your Magnolia home would be incomplete without window coverings, but of course, their necessity doesn't mean you should settle for just any covering. Rather, you should strive for the best products, which you can get from the shutter company, Texas Shutter Company.
Whether you're in the market for blinds, shades, shutters, or other window covering products, you can count on us to provide the products you're looking for. Call our Magnolia window covering experts today if you're in the market for any of our top-rated products.
Quality Wood Blinds for Your Magnolia Home
When shopping for new window coverings, you should opt for nothing less than the highest-quality option you can get. After all, your window coverings are bound to be a tad costly - not to mention very useful. So, you should look for an option that is both durable and long-lasting.
If you're looking for a window covering option that will offer that durability and longevity, you'll want to look into wood blinds. Made from sturdy, high-quality materials, wood blinds will provide a stunning window covering for your Magnolia home for years to come.
Enjoy Our Top-Rated Plantation Shutters
At the end of the day, you get window coverings for two primary reasons: privacy and light protection. You can count on pretty much any window covering to help keep your Magnolia home private, but they don't all provide the same precision of light control.
So, if your primary reason for getting new window coverings is to enjoy excellent light control, you need to look into plantation shutters. Providing you the ability to open their slats as much or as little as you need, shutters will allow you to let in the ideal amount of natural light into your home.