Texas Shutter Company Provides Complete Window Treatment Products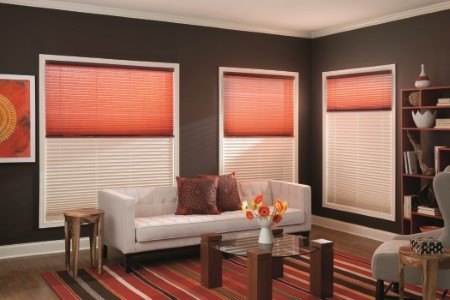 An experienced window treatment company can make all the difference when it comes to getting new window coverings for your home in Houston. In this area, that should be Texas Shutter Company. Our experienced window blind company offers a number of quality products to help you get the coverings you need.
Don't settle for less than the best when it comes to your window coverings. Instead, call our experienced shutter company in Houston, and you can enjoy the best. With our stock of quality products, you can enjoy top-quality window covering products, including the following:
Plantation shutters are durable and beautiful. Coming in wood and poly models, this window covering option will fit anyone's taste and budget. Call us today to enjoy our top-rated stock of plantation shutters in no time.
While shades may not offer the same precision of light control that plantation shutters do, they are able to offer excellent longevity on top of a stunning look. Whether you're looking for sheer, Roman, woven, honeycomb, or roller shades, you can count on us to provide the products you need.
You'll enjoy our stock of quality blinds thanks to their beauty, durability, and variety. You can enjoy wood blinds for a stunning, timeless option. You can enjoy save money and enjoy that same beauty with faux wood blinds. Whether you're in the market for either of those or any other blind option, you can count on us to provide what you're looking for.
Window shade motorization will add ease to your Houston home while also increasing its resale value. Do you or another member of your household have limited mobility? If so, you'll find motorization to be an excellent installation, as it will take the stress out of adjusting your window coverings.