Wood Plantation Shutters for Your Houston Home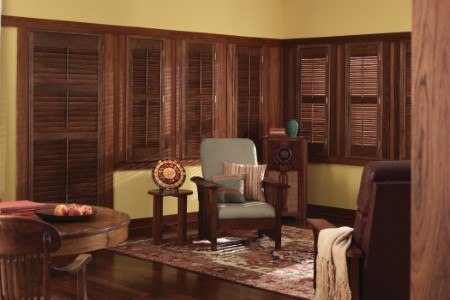 In your search to find the ideal window coverings for your Houston area home, you may find wood plantation shutters to be your best choice. Why? Simple: Wood plantation shutters offer a variety of excellent benefits for you to enjoy:
Excellent durability
Unlimited color choices
Ease of cleanup
Increased property value
Are you ready to enjoy all of the great benefits that wood plantation shutters offer your Houston home? If you are, don't hesitate: Call Texas Shutter Company. Our experienced shutter company provides top-quality products and installations that will get your home looking great while allowing you to enjoy (among other things) . . .
Unbeatable Natural Beauty
Your window coverings don't need to be a simple utility: something that provides protection from unwanted sunlight and peeping Toms. It can also be a decoration that will help complete the look of your home. So, you should shop for this installation with beauty as well as anything else in mind.
When it comes to sheer beauty, you can't go wrong with wood plantation shutters. Available in a virtually unlimited assortment of colors and able to be stained to provide an even wider assortment of colors, this window covering option will make your home positively pop with beauty.
A Durable Window Covering Option
When you opt to get a new window covering or, really, ANY sort of new installation for your home, you should consider how long that installation is going to last. After all, you'll certainly want to get your money's worth, so you shouldn't settle for less than excellent durability and longevity.
If you're in the market for a durable, long-lasting window covering for your Houston home, you can't beat wood plantation shutters from our window treatment company. Our top-rated products are guaranteed to go strong for years to come, ensuring that you'll get more than your money's worth from them.