The Top Window Blinds, Shades & Shutter Company in Town, TX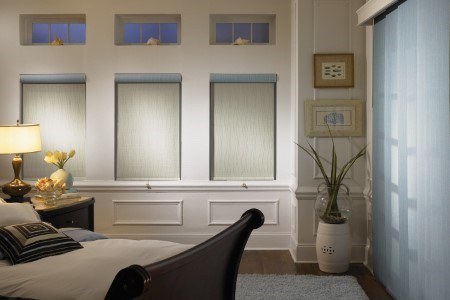 It's important to maintain quality window coverings in your Katy home so that you can enjoy the privacy and natural lighting control that a home should offer. For the highest-quality coverings, get yours from the local window shade company, Texas Shutter Company.
We offer all kinds of blinds, shutters, and other window coverings to help your Katy home enjoy the best privacy and light control. You shouldn't settle for less than the best when it comes to this installation, and to get the best, don't hesitate to come to our dependable company.
Save Money with Faux Wood Blinds
If you're looking into a window covering option that will make your home stand out in a beautiful way, you might find yourself attracted to stunning wood blinds . . . until you see the cost. Then you may consider if outfitting your entire home with wood blinds is even financially viable.
There is good news for those of you who may find wood blinds to be out of your budget, and that news is faux wood blinds. Faux wood offers the same stunning look that natural wood does, but coming in at a much lower cost, it will prove to be a far more affordable option for most.
Long-Lasting Plantation Shutters for Your Katy Home
When you shop around for new installations for your Katy home, you need to keep durability and longevity firmly in mind. After all, you'll want to get more than your money's worth for any such installation, won't you?
You certainly will. For your window coverings, you can enjoy that quality of durability and longevity if you opt to get plantation shutters. This option is durably made and will provide many years of dependable use for you, guaranteed.