The Benefits That Honeycomb Shades Offer Your Houston Home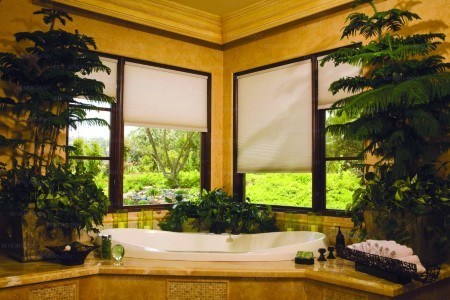 Are you thinking of getting new window coverings for your Houston area home? Why not consider choosing honeycomb shades? This window covering option offers a number of great benefits that make it a great choice for any home.
If you're not sure what those benefits are, you don't need to worry. We'll detail them here in this quick article. You may just decide that honeycomb shades are indeed the best choice for your Houston area home when you know that they offer . . .
Stunning Style Options
Your window coverings should do more than simply provide privacy and natural light control (important though those qualities may be). They should also function to make your home look its best. After all, your window coverings can also function as a decoration as much as a utility.
If you're shopping for new window coverings with aesthetics in mind, you'll find plenty to love in honeycomb shades. Available in a variety of colors, designs, and sizes, honeycomb shades will make any home pop with beauty.
Excellent Light Control
Of course, at the end of the day, your window coverings should be functional, and some of the key functionality you should expect from them is light control. Fortunately, if you opt to get honeycomb shades, you'll enjoy excellent functionality on top of beauty.
Honeycomb shades' design and ability to be opened as much or as little as you need will afford you the ability to enjoy as much or as little natural lighting as you please in your home. If you're looking for a window covering that's as functional as it is beautiful, you'll find everything to love in honeycomb shades.
Money-Saving Benefits
We can't talk about honeycomb shades' functionality without touching on the best functionality they provide: extra insulation. This extra insulation will allow your heating and cooling units to work more efficiently, saving you money.
Owning a home is already an expensive enough ordeal, so you need to find any way you can to make your monthly expenses more manageable. With honeycomb shades, you can have a long-term solution to your utility bills, making this window covering a great investment for any home.
Want Honeycomb Shades? Then Call Our Houston Window Covering Company!
Do these benefits sound right for your home? If so, don't hesitate: Call Texas Shutter Company today. Our window shade company offers top-quality products and services that will help you fully enjoy all the benefits that honeycomb shades can offer.