What's the Difference between Blinds and Shades?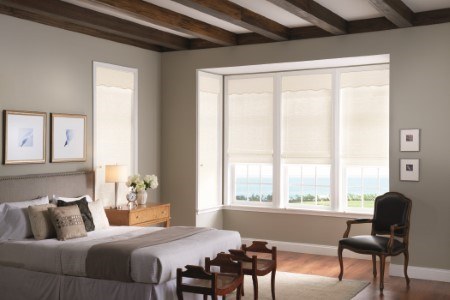 So, you're thinking about getting new window coverings for your Houston area home? That likely means you may have narrowed your choices down to only two: blinds and shades. Which option is right for you, though, you may wonder?
Not to worry: We'll help you make that decision with our quick informative guide. In it, we'll describe the major differences between window blinds and shades so that you can make the best decision when considering which is right for your Houston home.
Blinds
Blinds are constructed of a series of horizontal slats that can be both raised and tilted to achieve a dynamic level of lighting control in your home. This feature makes blinds ideal if absolute control over natural lighting within your home is your chief concern.
Another one of blinds' features is that they are often made of a hard material such as wood, vinyl, and the like. While these materials can be durable, they can be broken if they suffer from too much pressure, making blinds an iffy choice if you have rambunctious little children.
Shades
Unlike blinds, shades are often made with a soft material such as a large swath of the fabric. Since these fabric materials are usually quite hard to destroy absentmindedly, you may find shades to be a good choice for your Houston area home if you have little ones romping and tearing about.
On the other hand, you may find shades to be a less-than-ideal choice if you're a stickler for absolute control over natural lighting within your home. Their design of one large piece of fabric means they can only open and close completely, limiting your lighting options.
Call Our Houston Window Covering Company for All Your Blinds and Shades Needs
Whether you think that blinds or shades will prove to be best for your Houston area home, one thing is certain: You can depend on Texas Shutter Company for high-quality products. Our experienced window blind company offers the best products for your taste and needs.